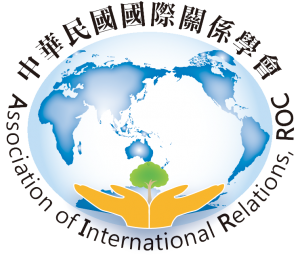 The Introduction of Association of International Relations, ROC
The Study of International relations is an emerging discipline emerging in the 20th century. With the development of globalization and academic internationalization, the importance of international relations is increasing day by day, especially in the East Asian region. With the integration and economic development of East Asia, international relations has attracted much attention, and various universities have established schools or departments of international relations to strengthen the academic research and professional development of international relations.
In view of this, we have established the "Association of International Relations " serving as an academic platform to establish the communication between domestic and international scholars of international relations, to connect related international societies and conferences, to promote the academic development of international relations and place for discussion and research, and to integrate mechanism of teaching, research and education promotion of international relations. We believe that the establishment of the "Association of International Relations" can promote the development and innovation of international relations studies in Taiwan, and further cultivate more professional and excellent researchers of international relations studies and the academic environment.
With the purpose of promoting the study of international relations, we hope that under the current impact of globalization and localization to Taiwan, it will contribute to strengthen Taiwan's integration with the world and enhance our international competitiveness. The association joined the "World International Studies Committee, WISC" in 2014 as a member, and successfully held the Fifth Global International Studies Conference in 2017, which was also the first time the conference being organized in Asia.
After the preparatory meeting in June 1996, the "Association of International Relations, ROC" was officially registered at the Ministry of the Interior on September 8, 1996. The list of board members is as follows
Chairman: Yeh-chung Lu
Vice-chairman: Yu-tai Tsai, Hsin-wei Tang
Secretary-General: Pei-shan Kao
Director: Yeh-chung Lu, Hong-yi Lien, Da-jung Li, Yu-shan Wu, Kao-chen Wang, San-yi Yang, Szue-chin Hsu, Yu-tai Tsai, Hsin-wei Tang, Chung-hung Cho, Chin-peng Chu, Chi-ting Tsai, Chuei-ling Shin, Hsien-sen Lin, Shu-pin Liu
Supervisor: Hung-Dah Su, Teng-chi Chang, Kuan-hsiung Wang, Chyung-ly Lee, Szu-shen Ho
Contact
Secretariat
Tel: +886-2-2939-3091 #50976
Email: associationofir.roc@gmail.com

Address: No.64, Sec. 2, Zhinan Rd., Wenshan Dist., Taipei 116, Taiwan, R.O.C.
Location: 9th Floor, North Wing, General Building of Colleges